Find everything easily: New comprehensive search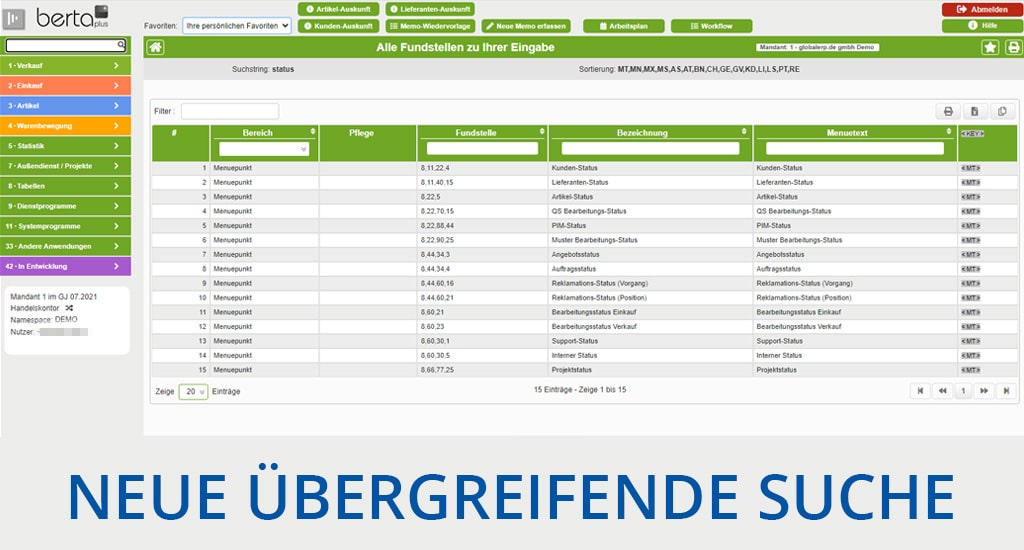 Now you can find all suitable sources with a search and switch directly to the respective information or maintenance. The previous menu text search in bertaplus has been expanded with an comprehensive search function.
The entered search term scans the following sources:
Menu items
Articles, customers, suppliers
Batch, lot and serial numbers
Batch numbers
Purchases & Sales
Delivery note & invoice numbers
Сustomer orders & commission numbers
Contact Person
The corresponding information can be selected from the list of results by clicking on the line. The search is adaptive and the areas from which you click results frequently will appear higher up in the search list over time. Menu items can always be found above.
If the search leaves something to be desired, please let us know. We will be happy to take this into account.