bertaplus

– the Plus for medium-sized enterprises!
Access to Demo Version
For a demonstration or demo version please contact us.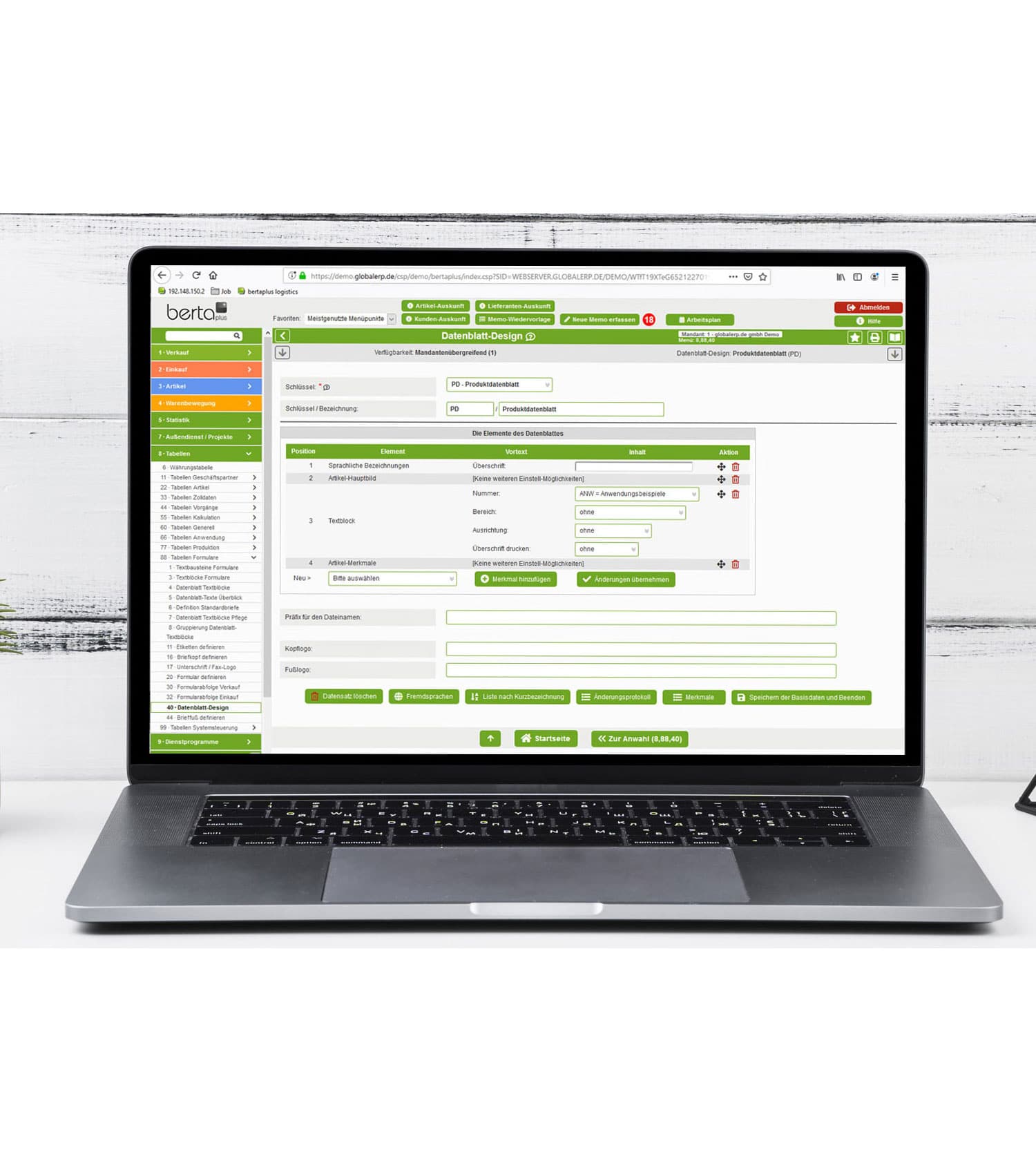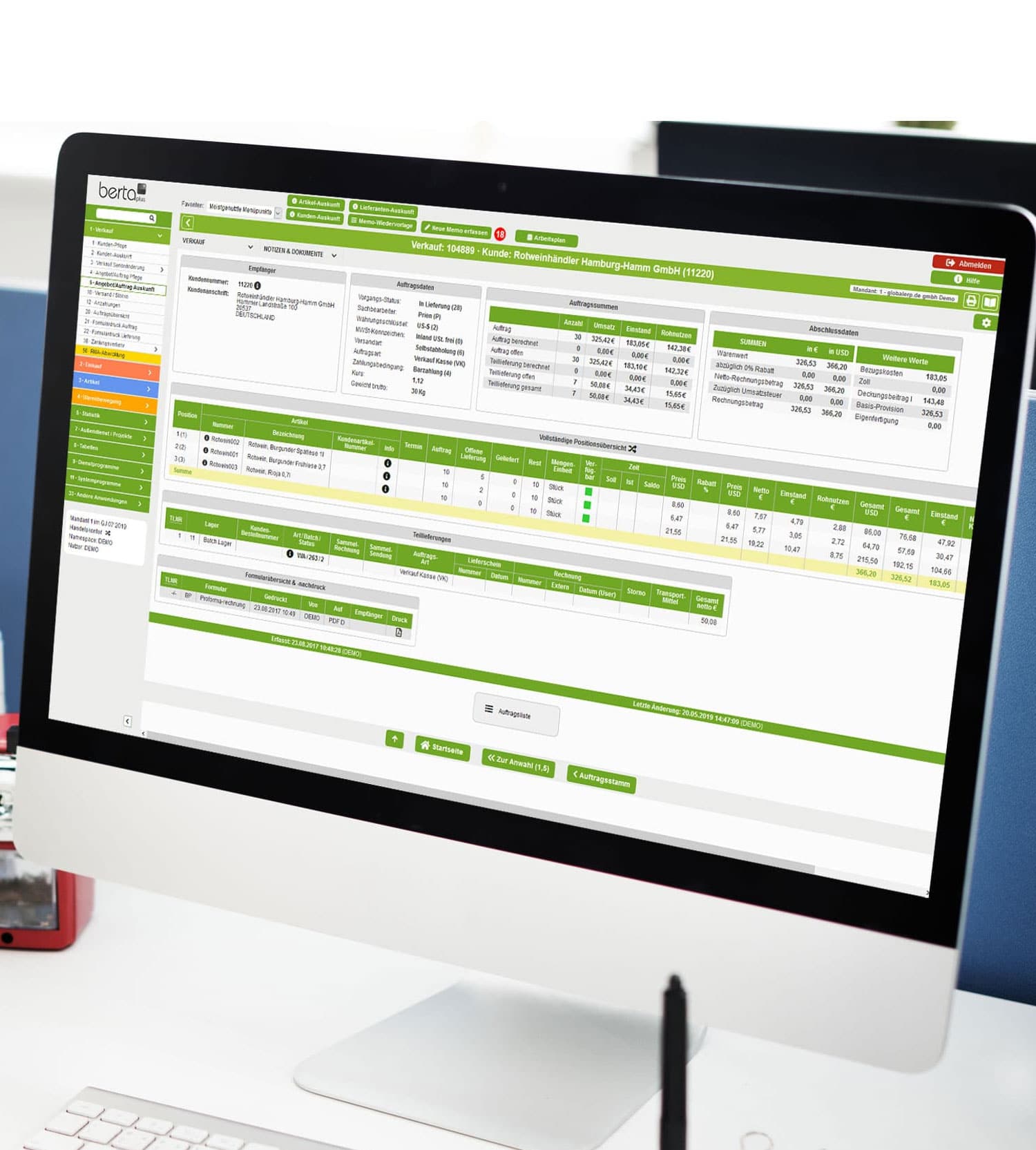 Our ERP-solution offers the optimal solution for medium-sized enterprises from the sectors trade and production. As the core of business processes all processes and modules are interconnected with it. Integration is your major advantage.
Contract Administration
Individual and complex pricing condition types
Multi-Warehouse Management
Multinational orientation
Foreign currencies
Multilingual
Supply Chain Management
Product Management
Inventory Optimization
Business Process Management and Integration
Business Intelligence
Data Warehouse
–
The basic module provides all functions for the start of a trading company.
All essential functions of an ERP system are already included. This is the right solution for the midmarket. With the requirements also the software grows according to the company.
The basic module includes:
SALE
Quotations
Order – / Contract Management
Delivery proposal
Handling / Delivery
Invoicing
International accounting
PURCHASE
Supplier requests management
Order Proposal
Ordering / Purchasing contracts
Goods Receipt
Form Creation (All forms automatically are issued in the language of the customer resp. supplier.)
CENTRAL
Order Administration/-disposition
Inventory Management
Information
Statistics
Interface formletter with MS-Word
Reporting
Business Intelligence
GENERAL FUNCTIONS
Multi-client capable
Multi-user and network capable (client-/ server architecture)
Several warehouses (also floating goods, drop-ship warehouse)
Foreign languages
Foreign currencies
Permanent revenue calculation
Drop shipping
Drop shipments can be processed in various ways via bertaplus.
Generate purchases directly from sales
Order-related bulk purchases
Management of the individual steps:
Purchases price calculation
Sales price calculation
Management of shipments / containers
Goods Receipt Advice / Collective incoming invoice
Import customs clearance
Dropshipping – Warehouse Management
External Warehouse Keeper
External Production / Extended Workbench
Consignment warehouse administration
Bypassing the warehouse
Quality Management
Bonus calculation
Of course, all of these processes and documents can also be imported and exported electronically.
Realtime BI
Here you have all the numbers at a glance. All numbers of the integrated BI are always current.