Our ERP Solutions!
Our ERP Solutions offers the optimal solution for medium-sized enterprises from the sectors trade and production.

We reach the optimal efficiency by intregration of business processes into one solution. We combine following functions into one central solution: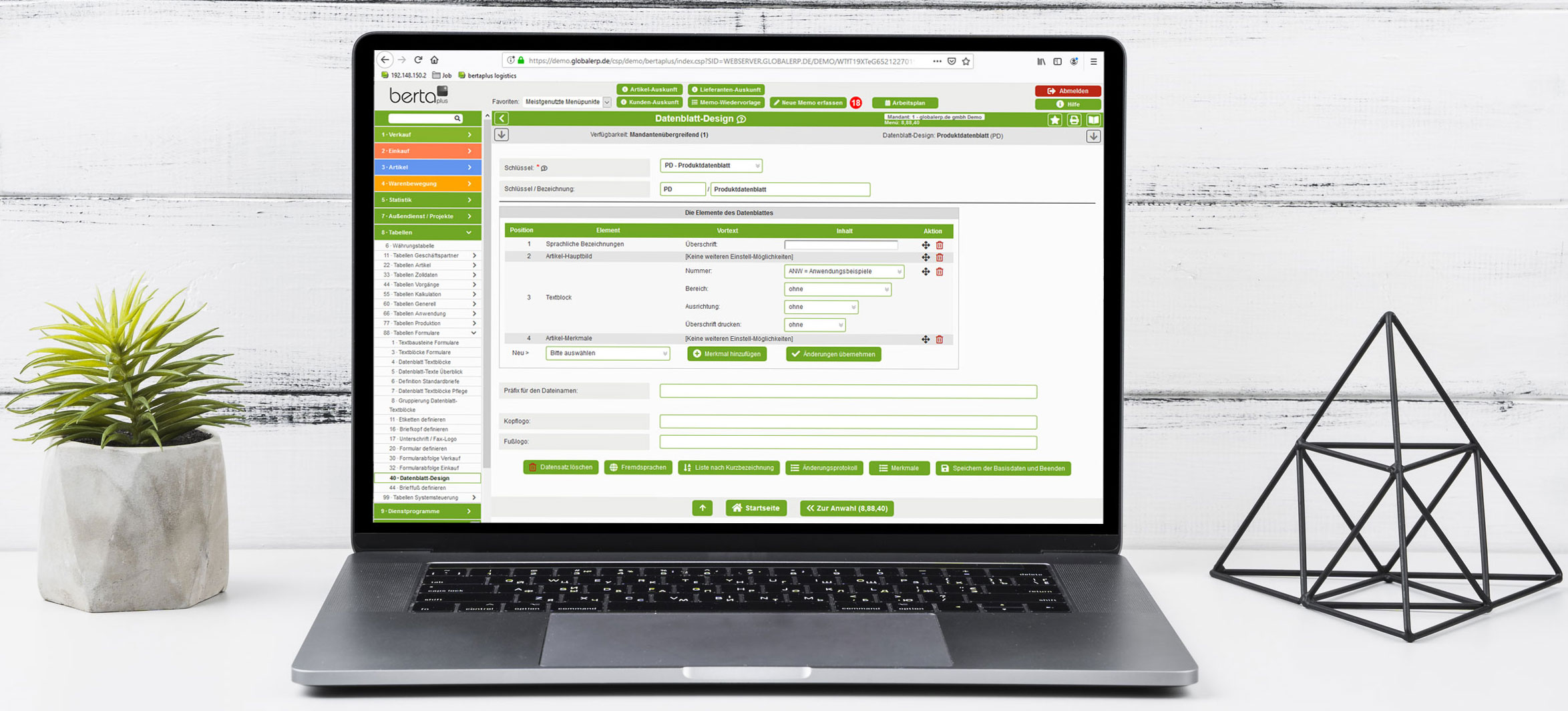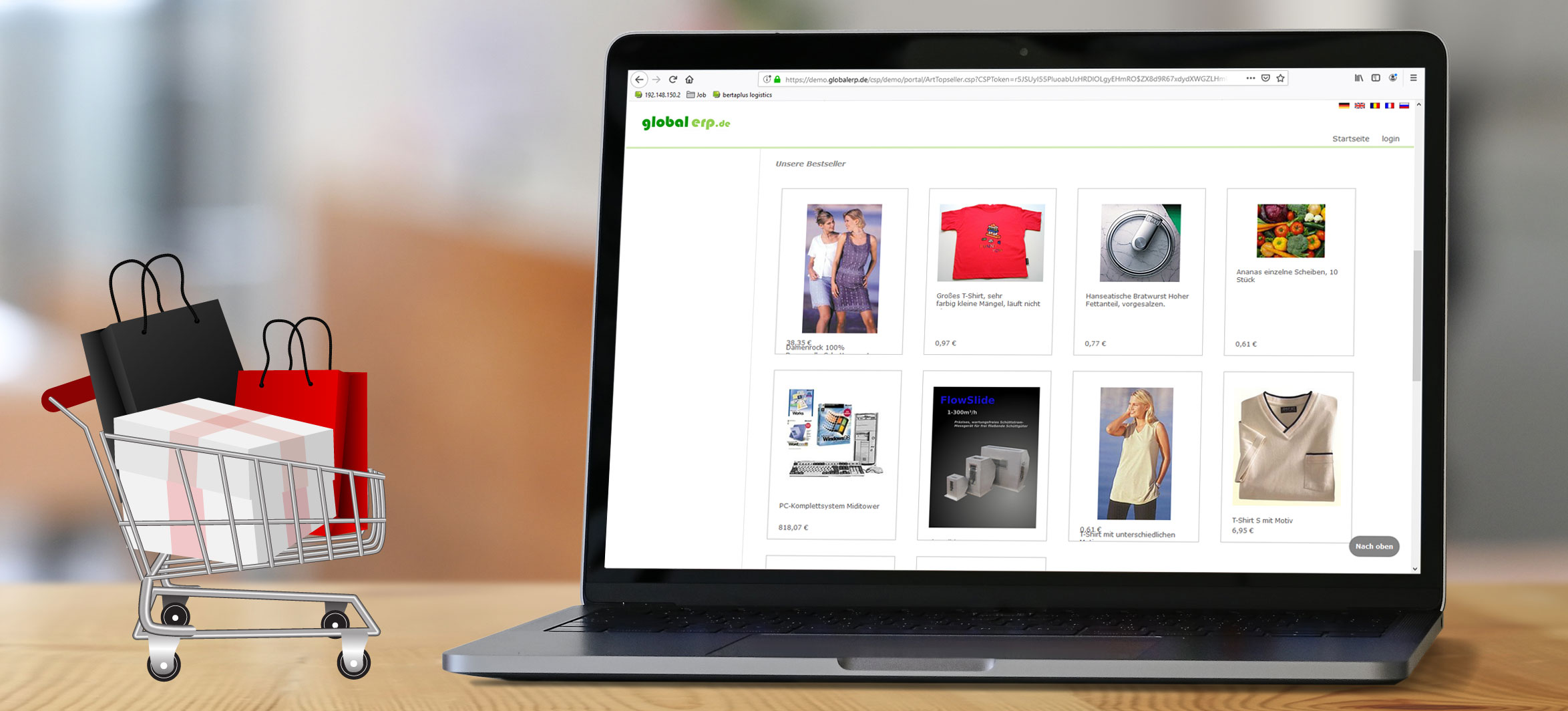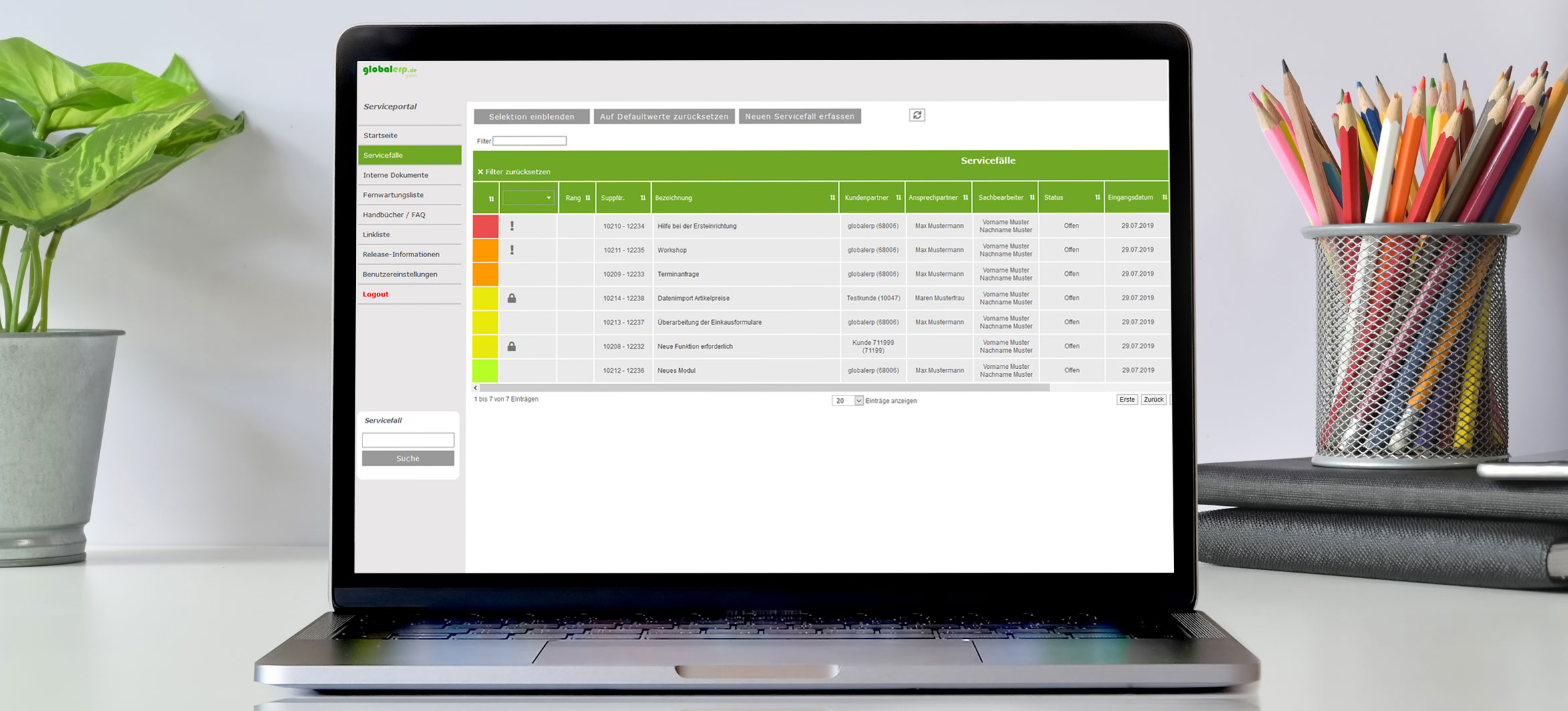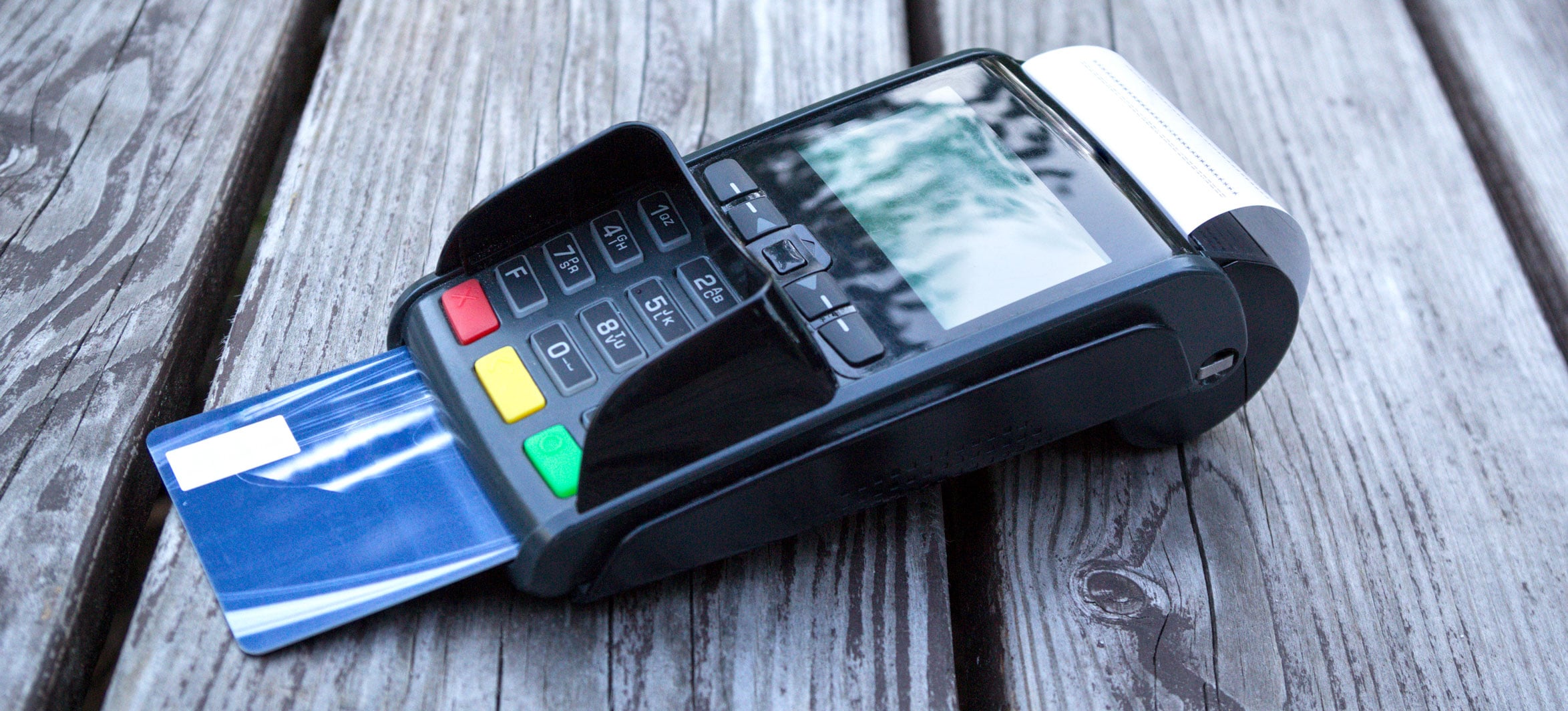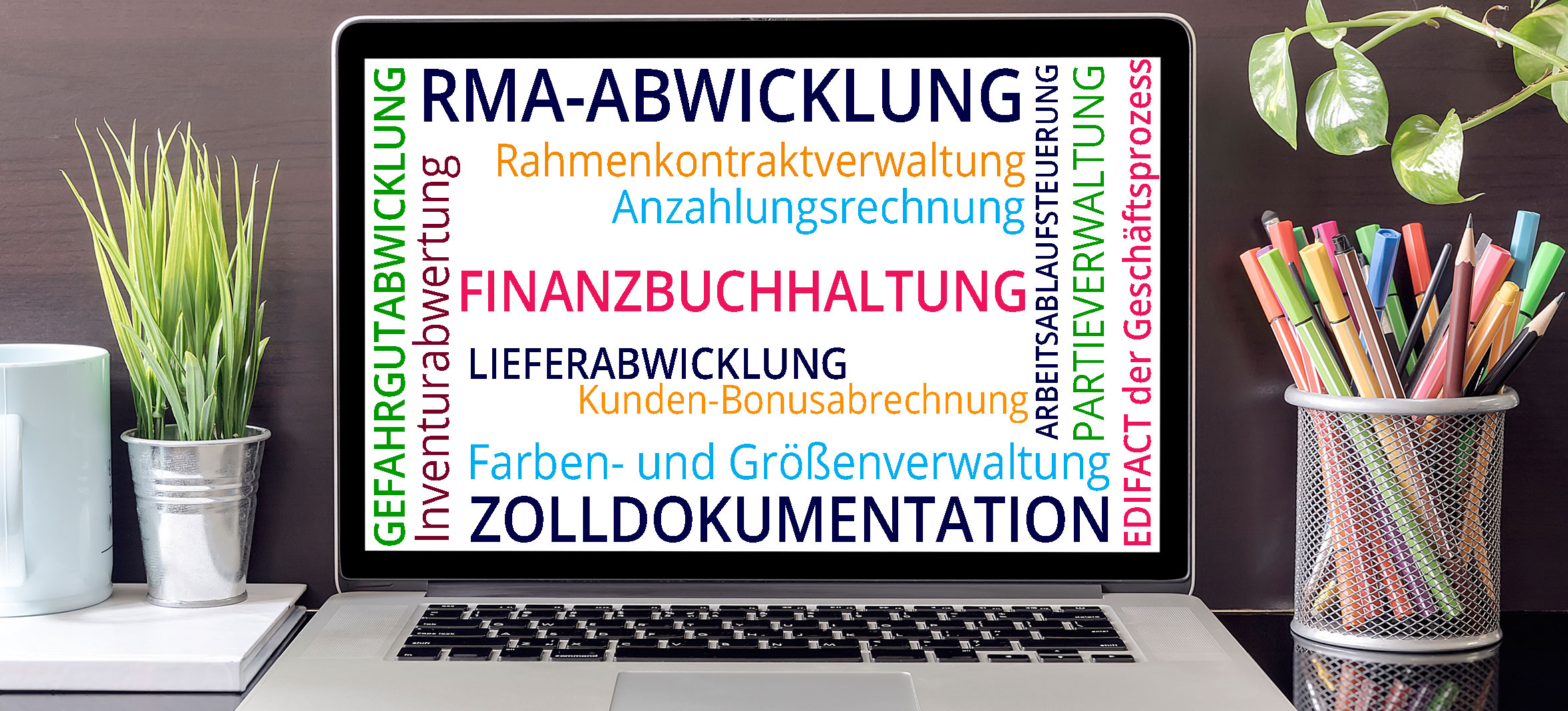 Our application is based on a service-oriented architecture (SOA) and is able to be run on HTML/XML-basis on any browser-based system. Thus our customers are able to check business data regardless of location and available workstation.
Emphasis is placed on the highest security technology value. Our products include in addition to the goods management, warehouse logistics, business intelligence, ERP, CRM, E-Commerce, POS systems, EDI, workflow, commission calculation, dispatch handling and purchase. We are completely multi-client capable, we support foreign currencies and work multilingual. With bertaplus you finally have a system for your entire business processes.
Download our short Portfolio in PDF format.