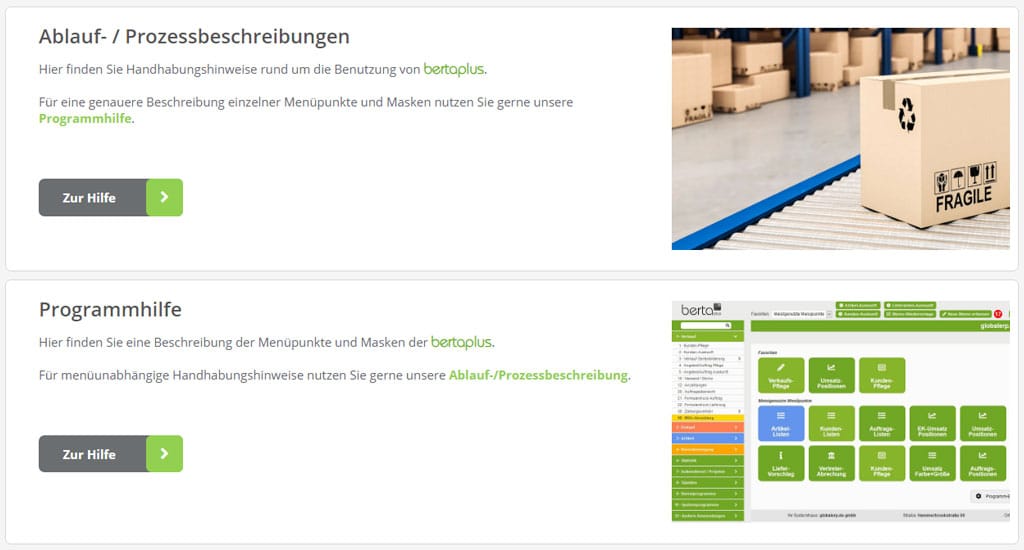 We have modernized and revised our Online User's Guide for you. This guide is divided into two areas: Process-Oriented Help and Program Help.
The Process-Oriented Help provides general instructions for how to use bertaplus.
The Program Help describes the individual menu items and masks and provides an explanation of the individual fields and functions in detail.
The Program Help is accessible as usual via bertaplus. To get help on the specific mask to which you have questions just click on the open book icon in the upper right corner and you'll get into the Program Help of this menu.